The procedure for National Electronic Funds Transfer (NEFT)/RTGS/IMPS is mentioned below:
Step 1: First login to your net banking account.
Step 2: Add the beneficiary as a payee. To do so, you have to enter the following details about the
beneficiary in the 'Add New Payee' section:
Beneficiary Name - Nirmal Bang Securities Pvt Limited
Account Number - NBSP+ Trading Code ie (NBSPXXXX – NBSPD100001)
Bank Name and Branch - Axis Bank , Centralised Collection HUB
IFSC Code - UTIB0CCH274(Fourth Character is ZERO)
Address - Malad , Mumbai
Step 3: Once the payee is added, choose NEFT/IMPS/RTGS as mode of Fund Transfer.
Step 4: Select the account you wish to transfer money from, the payee, enter the amount that you
wish to transfer, and add remarks (optional).
Step 5: Click on submit.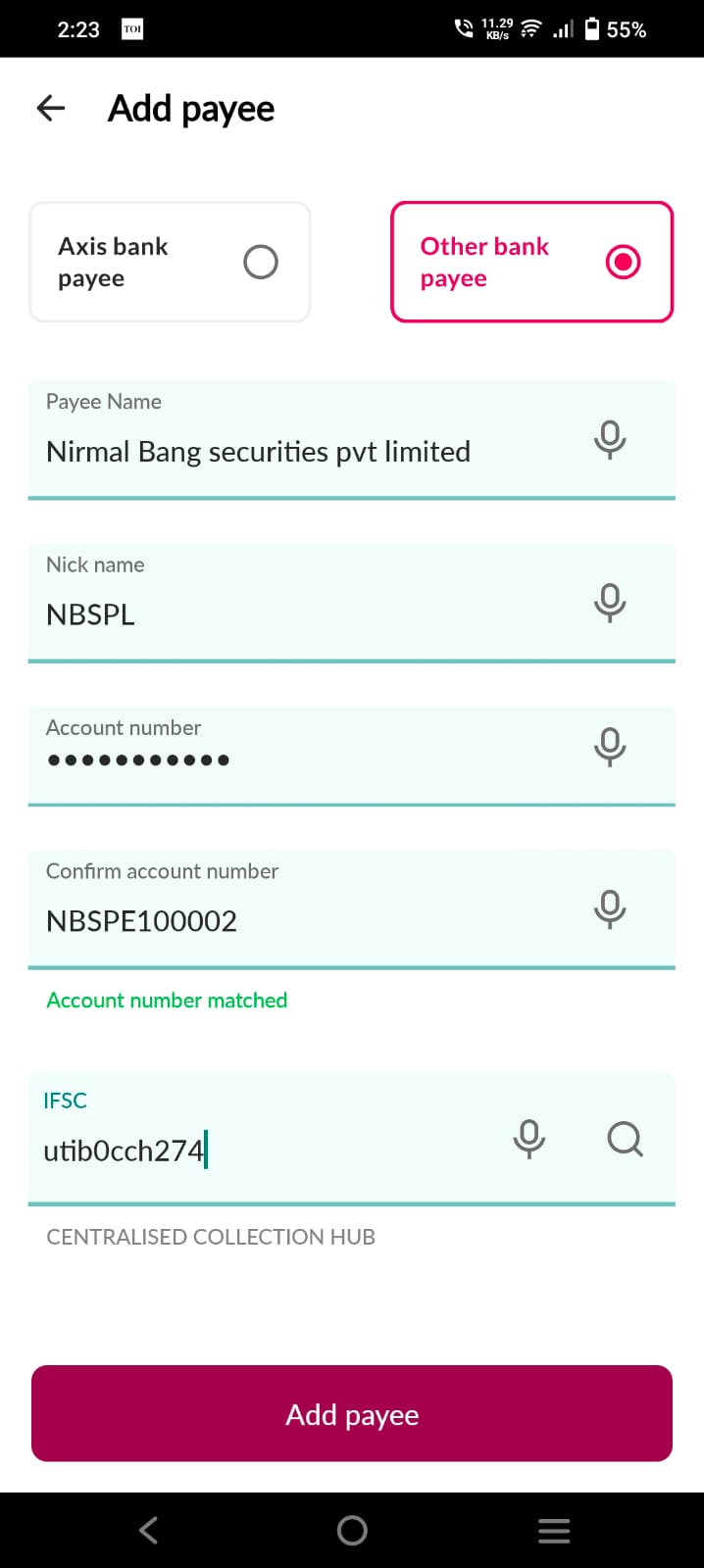 Call Us +91-22-68207000 ,Whatsapp +91 9082846200 , Email Us support@nirmalbang.com
For Clients who are doing NEFT/RTGS/IMPS from their Bank are requested to mention details as
shown below in NEFT/RTGS Application form .
This process will help in updating the Amount in client ledger and Trading Platform automatically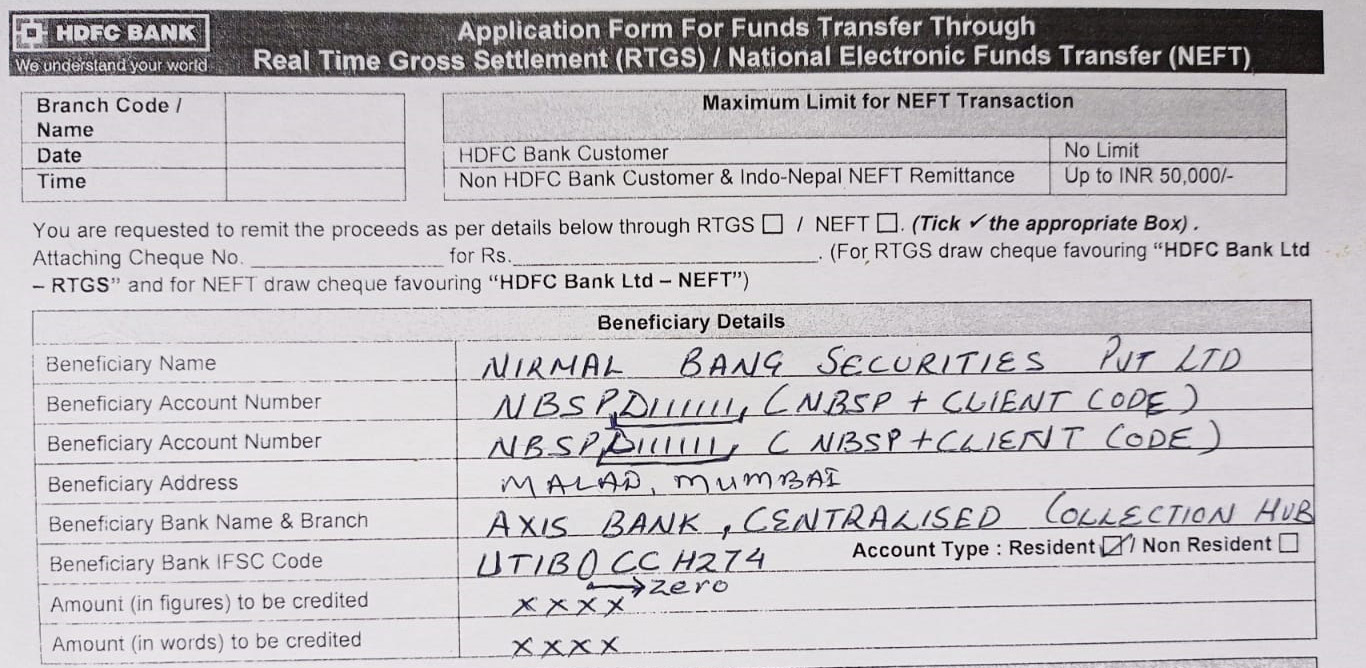 Call Us +91-22-68207000 ,Whatsapp +91 9082846200 , Email Us support@nirmalbang.com